Frequently Asked Questions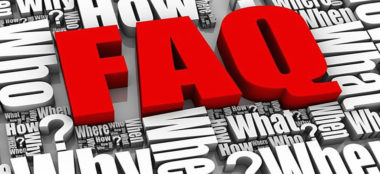 For more information regarding our services including pricing, what's included , what areas we cover and more ….
Can I still have my bbq cleaned during COVID-19 Restrictions ?
BBQ Rescue will recommence operations on 11 Oct 2021 . 
We are currently working through a backlog of bookings as a result of the recent lockdown.   Until full restrictions have eased we will only be attending sites where the BBQ is accessible via a external entrance  ( not through the house or apartment )  .   Our technicians have been double vaccinated , get tested regularly and BBQ Rescue has been registered as a COVID Safe workplace so must follow strict COVID protocols while in  attendance .  In most cases our attendance will be completely contactless and / or all appropriate social distancing will exercised . Our technicians use PPE (protective equipment – masks and gloves ) as part of our standard cleaning procedures.  
Payment can be made on completion via Credit card ( via tap method )  Or over the phone .
How much does it cost to have a bbq cleaned ?
Pricing on bbq cleans will vary according to size and features.  We will always confirm the model of bbq when making a booking and quote accordingly , but here is a price guide.
– Our minimum clean price is $ 220 – $235 . This covers smaller bbqs such as the Weber Q series /Zeigler and Brown grill series / Beefeater BUGG series .
For larger bbqs the following price guides apply :
– 2- 5 knobs in total ( including side / rear / searing burners etc )  –  are between $275 – $315  ( single hood )
– 6- 10 knobs in total ( including side / rear /searing burners etc  ) – are between $ 330  – $395 ( single hood ) – Dual hood + $55
– Zeigler and Brown 4+4  Grand Turbo  – $450 ( dual hood )
– Combination bbqs (2 burner +2 burner  , 4+2 , 4+4 ,etc ) are charged at different rates dependent on configuration ( two bbqs joined together )
– Commercial BBQ such as Capital / DCS / Smeg / WOLF etc are charged at a slightly higher rate  – not all these brands can be cleaned using our process.  But this will be confirmed at time of booking.
Additional modular unit, Outdoor Kitchens or Island unit are charged at an additional cost depending on number of extra cabinets (i.e. fridge / sink / bins / Tepanyaki plates etc.)
*** All pricing is inclusive of GST
---
Can all bbqs be cleaned using our process ?
Unfortunately not all bbqs can be cleaned using our method.  The physical location of the bbq and its surrounding area determines if it's possible for our techs to carry out a clean . Our technician must have :
– Access to water in the form of a garden tap to connect our hose too (not internal taps) 
– And some form of drainage near by – this can be a drain, garden or runoff.
For Built In bbqs : we can only clean in areas where the surrounding materials are not effected by water or solvents for example : Stone , Brickwork , Concrete , Mod woods /PVC's , Stainless and exposed hardwoods are normally all fine. Areas including materials such as Laminates , Polyurethane's , non water proof woods , cabinetry or porous tiles that may stain are no suitable for cleaning
We do not remove BBQs ( or internals parts ) from site and clean them elsewhere.
---
What is included in a bbq clean ?
Our technicians will always endeavour to clean the bbq as best they can.  The condition of each bbq will vary depending on frequency of use, previous care and maintenance and what is usually cooked in the bbq. The cleaning process takes approx. 2 hours and involves cleaning all internal components such as, burners, plates, grills, diffusers or rock trays , warming racks and then externals of the bbq including hood, chassis (firebox) and drip trays.
---
Can you service or repair the bbq as well ?  
When booking in for a BBQ clean , a general health check is included to ensure bbq is safe to use and there are no gas leaks . For any additional work such as repairs / replacements of ignition systems, gas valves , conversions etc – an additional labor charge will be added  . The  technician will always provide a quote prior to commencement of additional work.
---
Do you repair and service without a clean ?
Yes – if you just want your bbq Serviced and not cleaned , our minimum call out fee is $165 plus the cost of parts  ( Sydney metro only ) . Variations in labor cost may apply  dependent on how much work needs to be done .  Our technician can only provide an accurate quote once the bbq has been assessed .
---
Can you provide replacement parts ?  
We carry parts for many bbqs makes including plates, grills, burners, knobs, ignitions etc. Unfortunately not all bbq are the same and some parts may no longer be available depending on the age of the bbq and the manufacturer.  If you think you need parts its always best to let us know when making the booking and we will confirm if parts are available.  For makes such as Rinnai , Weber , Electrolux , Capital , Lynx , and Wolf its best to refer back to the manufacturer or supplier for parts.
---
What areas do you cover ?
Sydney is growing at a rapid rate so while we cover most areas of Sydney ( metro ) we no longer cover all areas of greater Sydney .
Our primary areas include the Eastern suburbs , Sutherland Shire ( excluding area requiring access via the Royal National Park ) , Upper and Lower North shore and Northern beaches ( to Manly ) ,  Inner west , Parramatta and Bankstown districts. 
For areas outside of our primary service areas an  "out of area fee"  will apply  
*** For areas close to the city parking must be provided .
If you are not in Sydney please go to the Barbecue Service Alliance Australia website www.bbqsaa.com.au for another 5 star business near you.
---